To add a new task to a process, open a process and navigate to the Process Flow tab.  From the Process Flow, select the task from the Tasks Menu:
You will have access to a list of available task types for which you have been licensed with your Integrify installation.   

Note:  Your installation may vary.  Please contact your Integrify sales representative if there are tasks you would like to acquire.

Just left-click and drag the task type you would like to add to your process over the process canvas area.  Drag the task to anywhere you would like that task to be placed: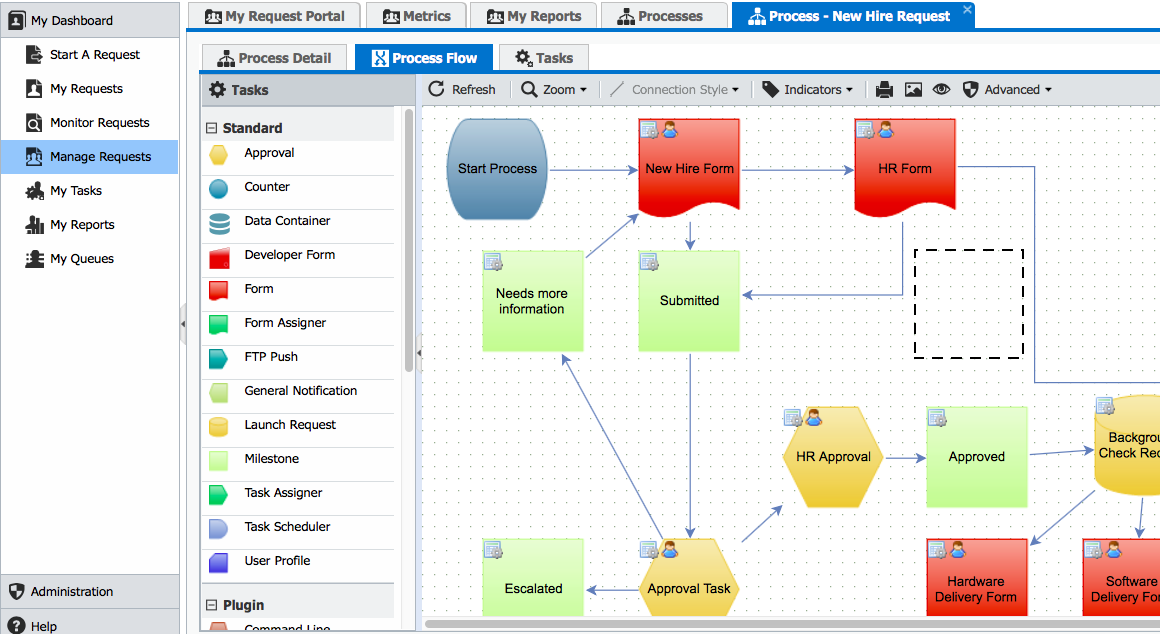 Release the left mouse button for the task and you will be prompted with the following to name your task: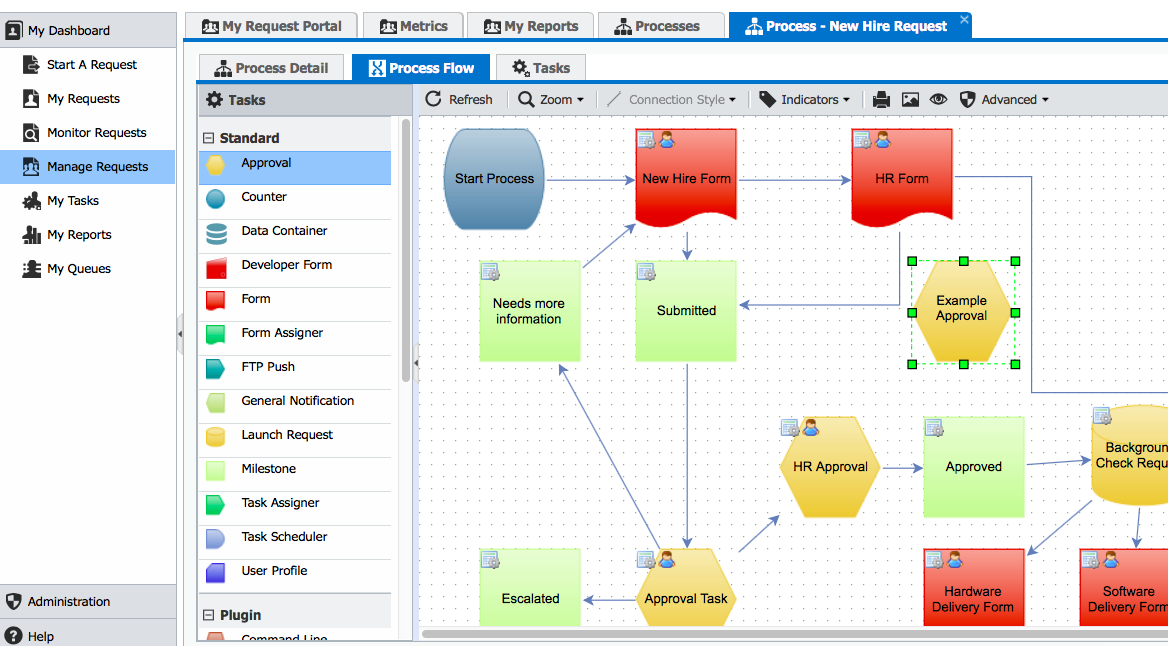 You are required to type a name for the task.  

The task Name should be relevant to the task and task type.  For instance, "Vacation Request Form" for a Form task or "Manager Approval" for an Approval task.   Your end users will see these names when they view the history of any of their requests in the system.

Once the task is named and you click elsewhere on the canvas,  Integrify will present you with the updated process definition with your new task: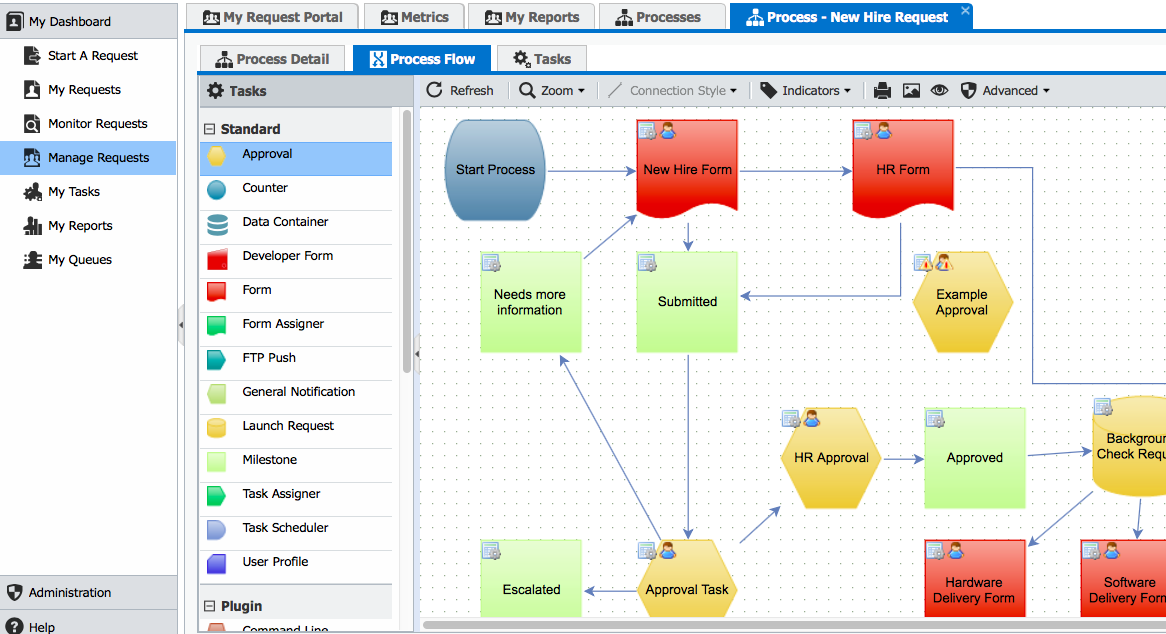 In addition to displaying the structure of your process, the Process Flow also provides key indicators to you with regards to the configuration of the tasks in your process.

You will notice that when a new task is added to the flow, there will be one or two icons visible on the upper left side of each task.
All tasks, regardless of task type will contain the left-most task configuration icon; whereas only those tasks that require recipients (i.e. people) to be assigned will contain right-most icon.

The triangle with the red exclamation point indicates that none of required options for the task to execute properly have been set to this point.  

Note:  required configurations vary by task type.
To add more tasks to your process simply repeat the same procedures as described above.