To edit an existing category, select Categories --> the Edit icon for the category you wish to edit.

To edit any Category, simply select the Category from the list.  You will be presented with small dialog that will enable you to edit the Name, Parent, and Description for that particular category: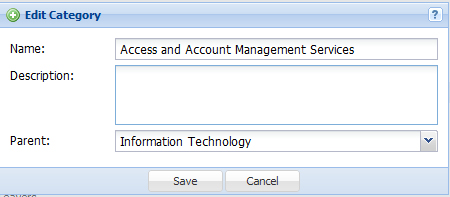 Select Save when your edits are complete and your changes will be made.
If you have processes or forms associated with a Category, changing the Parent reference will only impact where those processes and forms are accessed.  It will not alter any process or form definition.
You can not delete a Category if it is associated to any processes or forms.  If you wish to delete the Category you will need to move all processes and forms out of the Category first.
If you attempt to delete a Category that contains any processes or forms you will be notified: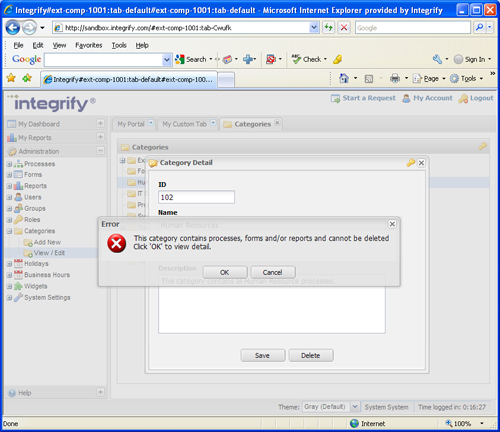 Last Updated on Tuesday, 27 August 2013 22:53