Under the User List, you have the Replace User option where you can look up any user in the system and globally replace with another user in various contexts within Integrifyi:

Once selected, you have the option to choose the User to Replace, the User to Assign and to select the checkbox for any or all of the following:
Replace in task configurations
Replace in open tasks
Replace in groups
Replace in roles
Replace in current and future task delegations.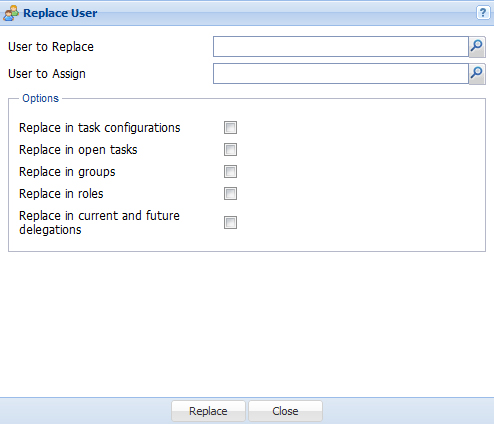 Once you have selected a User to Replace, you will be given the option to View This User's: Process Tasks (tasks he/she has been configured for in processes), Open Tasks (current open tasks), Groups (existing groups that he/she is a member of), Roles (existing roles that he/she is a member of) and Delegations (another user's tasks that he/she is a current delegate for).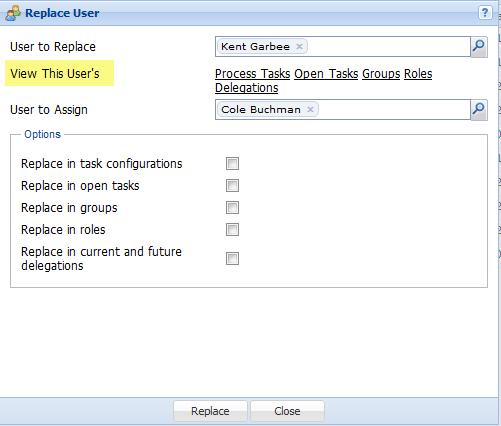 Select Replace to make the replacements.
Last Updated on Tuesday, 27 August 2013 23:45